Use Your Paycheck for this Build from Toasty's Tech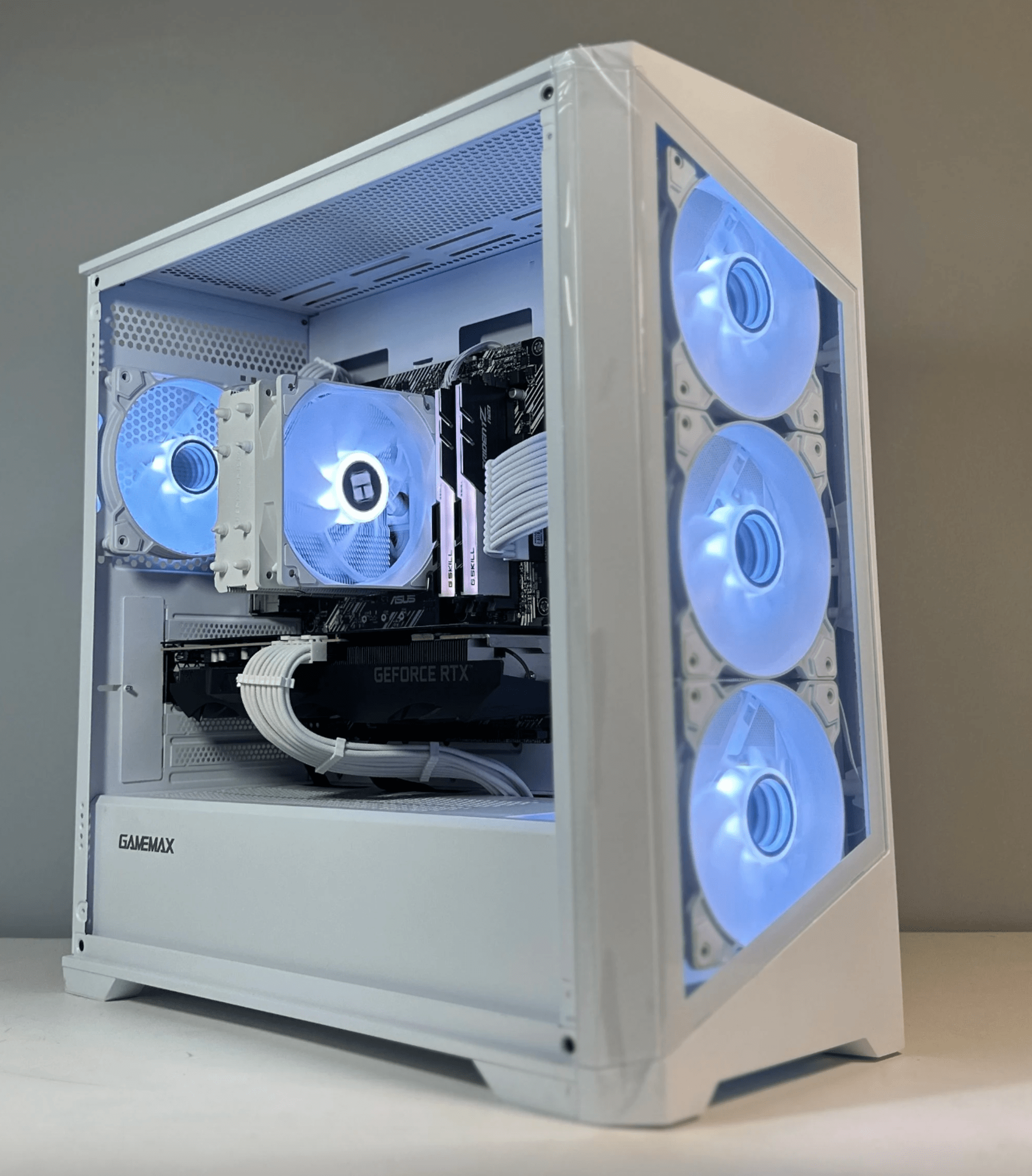 If it's payday for you today or sometime soon, you're in luck! Here's an RTX 3070 gaming PC that's filled with value in not just the price to performance category, but also the aesthetics department as well. We haven't seen many listings from Toasty's Tech in the past, so let's take a closer look at this one.
---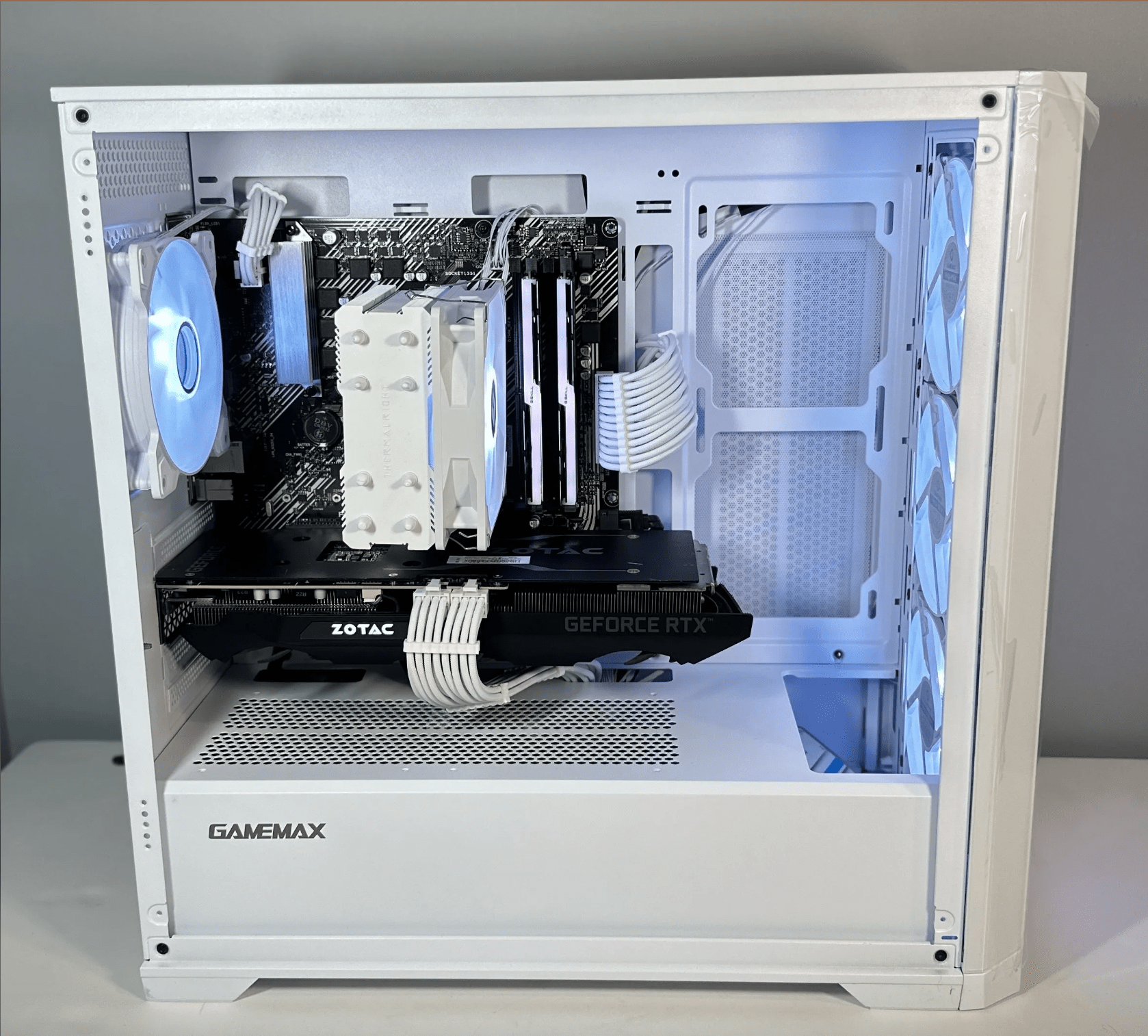 Favorite Features
Gamemax Destroyer - I had to do some digging to find the model name of this, but it was worth it because I'm in love with this case. This white version is called the Gamemax Destroyer TGW and the design of it is really neat. I love the angled front glass panel that shows off the RGB fans like they're glued to the glass, and it also comes preinstalled with 4 of them with the infinity design in the center. The case also has ample room for water cooling expansion in the future, and this will look really clean sitting on top of a gaming desk setup.
RTX 3070 Value - Seeing more and more RTX 3070 gaming PCs creep under $1000 means we are in a really lucky time of PC building. Pairing a Ryzen 5 5600 and RTX 3070 for a $1000 build is screaming price to performance value, and this one will be hard to beat if seller's want to continue making a profit.
Aesthetics - Everything in the Aesthetics Department is dialed in for this build, as we're used to seeing here on the Friday Feature. All of the components compliment each other which forms this nice white and black design, and the RGBs just being white amplify it as well. The buyer will also have the option to tune the RGB fans and RGB RAM sticks to whatever they want.
---
Price to Performance Value
This one is definitely a banger when it comes to value. You obviously won't find an RTX 3070 gaming PC from a prebuilt manufacturer for anywhere close to this $1000 price range, but it's also very competitive on Jawa as well. There are a couple 3070 PCs that I see listed for under $1000, but after a quick glance I believe this is the best possible option right now.
---
First Upgrades
Nothing is in dire need of upgrading, so it'll have a typical upgrade path with any other correctly built computer. In the next few years you may want a bigger or faster SSD or more RAM, and don't forget about the Ryzen 5 5600X3D that's launching later this year which may be enticing as well.
---
Conclusion
If you're looking for a $1000 gaming PC that you don't have to assemble yourself, or don't want to worry that you're being up-charged too high, this is the one to get. Even if you copied the parts list and built this one for yourself, you wouldn't be saving a ton of money. This one is ready to go for you.
Note: This post may contain affiliate links that earn us a small commission at no extra charge to you. As an Amazon Associate, we earn from qualifying purchases.