The META for Budget Gaming PCs
Whether you're a PC gamer interested in a new build, or an experienced PC flipper, today's featured build is certainly one to take a look at. Forge Computers crafted up what I would consider an "Optimized META" budget gaming PC and it's the ultimate form of price to performance for a prebuilt gaming PC. Check this out.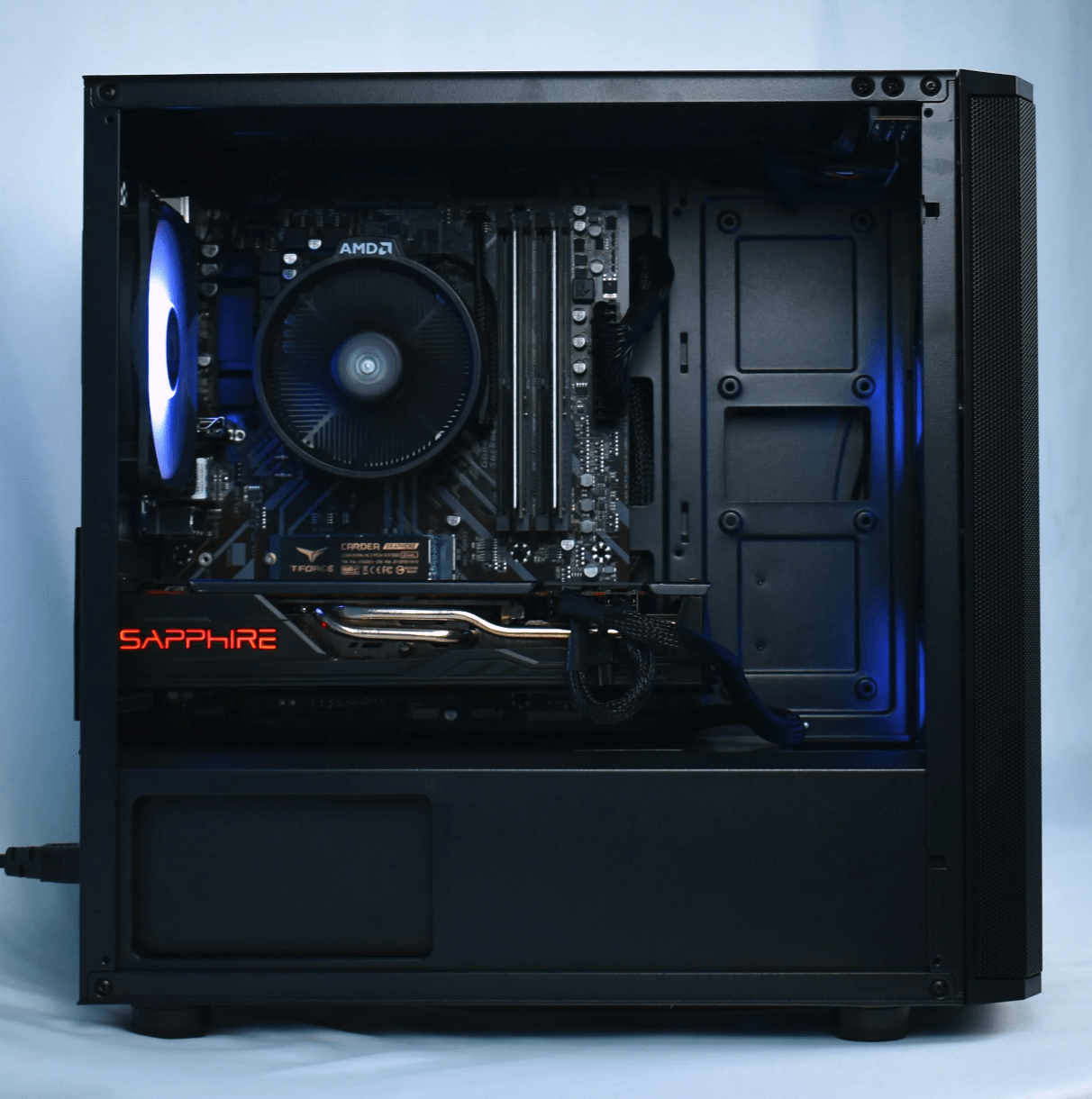 ---
Favorite Features
CPU and GPU - The CPU and GPU inside this gaming PC are exactly why I'm considering this an optimized choice. Both the Ryzen 5 3600 and RX 5700XT are hitting the sweet spot on the used marketplaces right now for PC flippers. The 5700XT beats the more modern RTX 3060 in terms of FPS, and the 3600 used to hang with the top of the line graphics cards just a few short years ago. Even if you're thinking about building a budget gaming PC yourself, this is the combo that I'm currently recommending.
Sapphire RX 5700XT - I'm still praising the GPU here, but this time for the aesthetic choice as well. The red Sapphire RGB lights match perfectly with the red RGBs from the case fans in the first photo, and the overall black/red color combination looks amazing here.
Attention to Detail - There's a couple of little details that seal the deal for me. I really like how the seller took the extra time to properly rotate the AMD logo on the CPU cooler, because by default it ships with it mounted on the left hand side and it looks funky. (This is a quick way to tell if a builder cares about the details) The other step they took which I appreciate is removing the sticker from the PSU because it's shown through the hole of the case. Instead of ugly colors, letters, and the chart, it's now clean and minimal and looks really sharp. As a PC seller, I personally do both of these steps for all of my builds where this applies.
---
Price to Performance Value
The value here is amazing. Again, we're talking Ryzen 5 and RTX 3060 (ish) level of performance for $600. I took a quick look at $550-$650 builds currently posted on Jawa, and there's definitely some good competition, but this CPU and GPU combo is one of the best right now. I do see some other options with an RTX 3060, an RX 6600XT, and some others that might be worth looking at if you're 100% focused on FPS per dollar.
---
First Upgrades
The other value you're getting with this build is upgrade potential! Because of the motherboard/chipset, the buyer will be able to upgrade this to a 5600, 5600X, 5600X3D, or maybe even a 5800X3D in the future if they want to. The Apevia Prestige 600W that's currently in here won't scale up well for a GPU upgrade, so be sure to budget out a new PSU if you're thinking about upgrading the GPU in here as well. Other than that, we already have 16GB of RAM and a 1TB NVMe, but either of these can be upgraded depending on the buyer's needs.
---
Conclusion
This was a fun build to check out because it's extremely similar to how I would recommend a new PC builder assemble a budget build. The part selection is dialed in with this, and I also really appreciate the attention to detail from the seller. Be sure to check out some of the other offerings from Forge Computers, especially if you're in the market for a high quality build but at a different price range.
Note: This post may contain affiliate links that earn us a small commission at no extra charge to you. As an Amazon Associate, we earn from qualifying purchases.