Jawa Trade Talk: Gaming + Hardware News
Here's our state of the market report, pulling data from the thousands of transactions between dedicated gamers like yourself tweaking their rigs buying and selling with us.
M'um m'aloo Jawas! Happy gaming and unlocked frame rates. Here's our state of the market report, pulling data from the thousands of transactions between dedicated gamers like yourself tweaking their rigs buying and selling with us. We've also got API access to other sources of hardware data we're incorporating too.
TLDR: If you want to know what's up with PC gaming bits and bytes, read on.
Hardware News
The Nvidia GeForce RTX 4060 was released on June 29, 2023. This was a big shot for Nvidia as they're positioning the RTX 4060 as the unit that will give you the power to run games full spec, mod to your heart's content, and potentially locally run your own AI. Too bad the launch bombed. The price of the new card is $299, but is it worth it? Performance benchmarks show that while the 4060 beats the 3060 by 10-20 percent, but it falls short of the RTX 3060 Ti's performance, which can be found used on Jawa for around $235. Pretty hard sell to go new if you ask me. The RTX 4060 Ti 16GB will arrive in July 2023, think that'll go any better?
State of the Market
It's a buyers market - prices on most cards have fallen 13 percent since February and continue to fall. The new releases from Nvidia and AMD have not impressed gamers nor provided a compelling reason to upgrade, especially in the mid-range. As a result, fewer people are upgrading and selling their old cards so the used market has slowed down along with the new market. Right now, the best deals are on the RX 6600 through the RX 6700xt for AMD cards and on the RTX 3060ti and RTX 3070 for Nvidia cards. If you are in the market to upgrade, take advantage of today's good deals. You can also offset the cost by selling your old GPU directly to us for quick cash.
Hopefully AMD and Nvidia will slash prices to make their new options more compelling values and new games coming to market will give us new reasons to stay in the arms race.
Gaming Updates
If you're reading this, you probably know as much about games as we do – but we're sharing our take on what's happening. Which, spoiler alert, is essentially Starfield.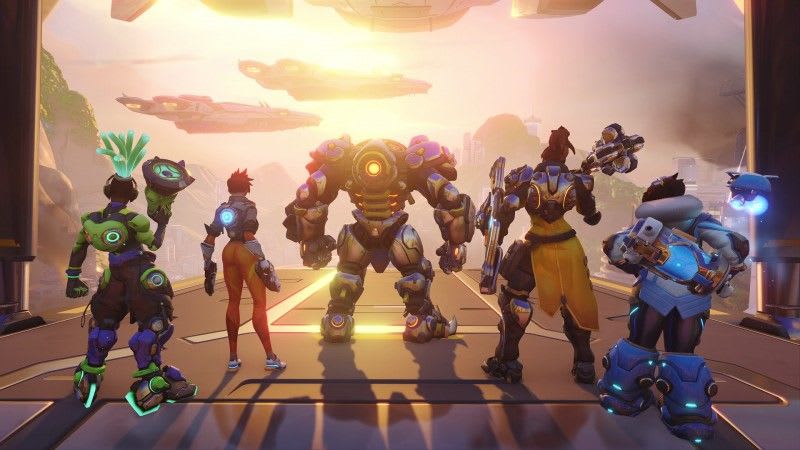 Overwatch 2 PVE has been in limbo for a while, but it's finally coming out. Unfortunately, the 3 missions that are being released will require $15 paid access and overall Overwatch has lost us. It feels like it was set up to be the behemoth it should have been but self-inflicted wounds and numerous missed opportunities have turned us off. Am I missing something? If anyone has a compelling case to get us on board let me know. Frankly, I have been enjoying the new Call of Duty modes more, which once upon a time would have sounded unimaginable.
Diablo 4 has received positive reviews from critics. But, and perhaps this is a trend with this part of the email, as much as I enjoyed the minute-to-minute push-button-explode-demon-get-loot loop I've been immersed in since the very first Diablo (yes, our team includes folks that old), this entry could not keep my attention. I liked the aesthetic. I liked the grimness. I liked the changes to potions and what have you. But I think Larian has ruined me and I found myself wishing I was playing Baldur's Gate III most of the time. Unfair? Definitely. But so be it.
Look – all of this is a distraction. If you're a PC gamer, Starfield is simply the dominant conversation now, and for a good reason. Entire lives have been dropped into Skyrim, and the Reddit community has me convinced Starfield will be as immersive and as compelling. I am one of the folks who was skeptical until I watched the Direct. But after seeing the Direct, I've, very briefly I am sure, been cured of my cynicism. I'm fairly confident right now – and I could be wrong! – that this will be one of the defining games of the next few years. I've even returned to heavily modded Fallout 4 to tide myself over.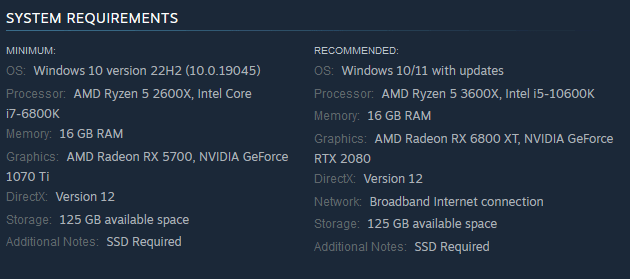 Starfield is the reason I am shopping Jawa this month, upgrading my rig even further, optimizing everything I can, obviously to be in tip-top shape on release day. And sure, fiddling with my pc is the closest thing I have right now to pretending I am customizing a starship, which I assume will suck up my life in Starfield. You know the Bethesda trajectory: vanilla will give you enough content for hundreds of hours, and mods are going to turn this into something otherworldly. I am willing to fall on my space laser sword if I am wrong about this one but my bet is Starfield represents an epochal moment for PC gamers. It will have implications we don't even realize yet. I would go so far as to say that people will eventually be able to make their own, real money in some way related to Starfield, and not just off YouTube videos. But I will keep those observations for another time.
Site Updates
Exciting news, gamers! Jawa has just launched an awesome update. Our enhanced listing experience now includes spec fields for Custom PCs, GPUs, CPUs, RAM, Storage, and PSUs. Soon we'll be able to use this data to create superior filtering and search tools, making it easier than ever for you to find exactly what you need.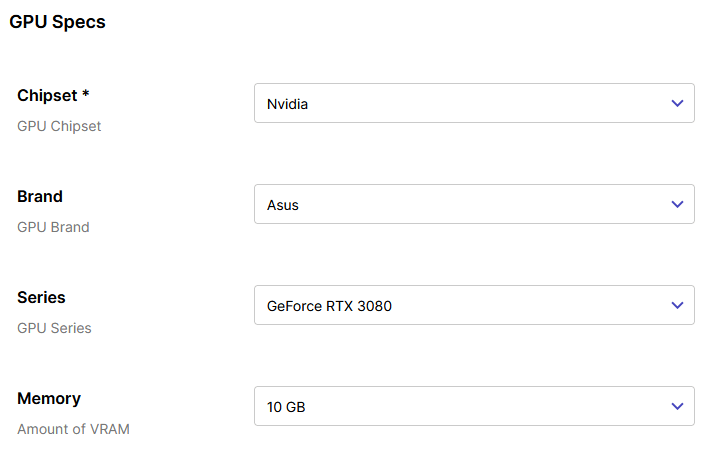 But that's not all—we've also made some slick visual changes to our site. You might notice that the cream colored background you complained about is gone. Although after changing to a cleaner white background we heard from some OG color-scheme diehards on Discord.
We also recently launched a new Seller Academy section on our blog. Here, you'll discover a treasure trove of helpful articles and videos designed to elevate your listings and take your PC pipeline to new heights. Whether you're a seasoned seller or just starting out, the Seller Academy is your go-to resource for invaluable insights and tips.
We're all about making your Jawa experience the best it can be, and that's why we're constantly working on improvements. Our latest updates are just the beginning of our commitment to bringing you an exceptional user experience. But hey, this is just the tip of the iceberg! We've got even more exciting features and enhancements in the works, so stay tuned for the awesomeness that's coming your way.