If I were to create a blueprint for an "Aesthetics on a Budget" gaming PC, this is literally exactly how I would do it. Welcome back to our bi-weekly feature of what's inside JaysPCVault and this seller just continues to deliver the builds. This week's piece of art is featuring the Ryzen 5 2600, a GTX 1070, and a gorgeous design to go along with it, check this out.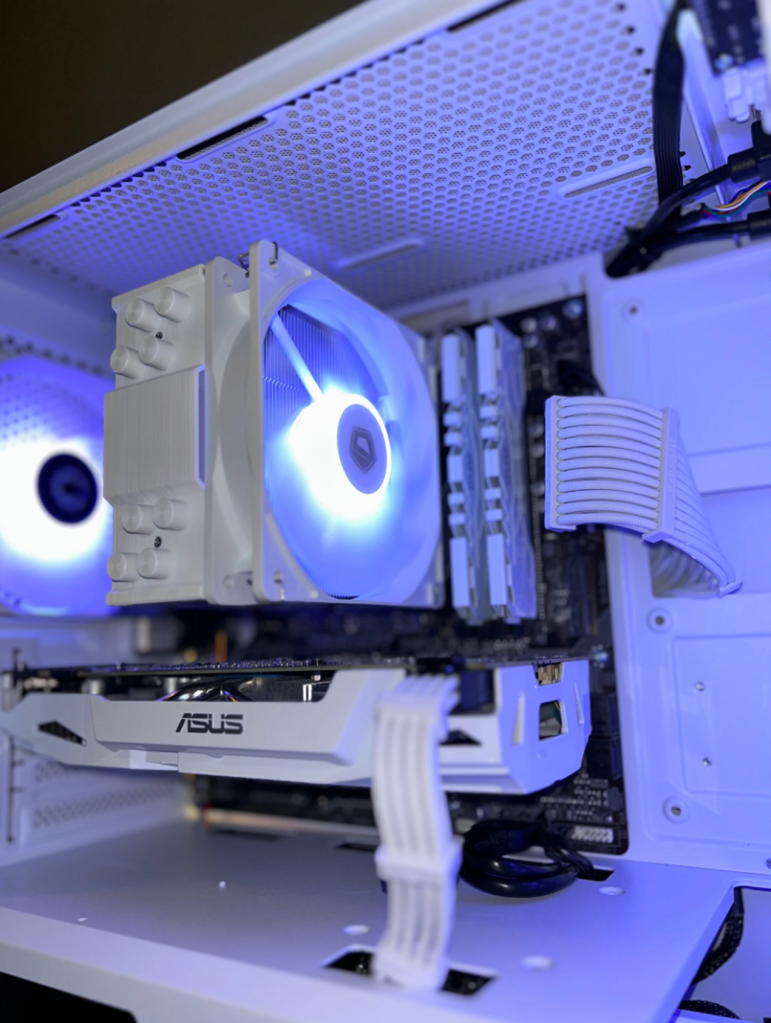 ---
Favorite Features
Performance Price – Although this is certainly several generations old, both the Ryzen 5 2600 and GTX 1070 come together in perfect harmony for a monster 1080p gaming machine. This combo can still handle any game you through at it and the GTX 1070 is right around GTX 1660/Super level of performance which is still very relevant in 2023.
Detailed Aesthetics – It's not just the color scheme on this one, look at the details. I love how the seller used some perfect UpHere White Extensions with perfectly placed cable combs, and also taking off the PSU sticker to give the bottom third of the build a nice contrast just looks fantastic. This is a Tier S design ladies and gentlemen.
Same Day Shipping – You never know what kind of service you're going to get when it comes to used online marketplaces, but you can count on JaysPCVault. Right in the post he offers same day shipping if you order the build before 4PM PST, and I just love to see that kind of extra value on our platform.
---
Price to Performance Value
We should basically just skip over the aesthetics department because there's not too many people even capable of competing with this. In terms of performance though, it's up there with the best of them when you consider just how well a Ryzen 5 and GTX 1070 build can still perform. For GTX 1070 builds specifically, $500-$650 is what we're seeing on our platform lately for reference.
---
First Upgrades
This is actually a very upgradeable PC too. The Gigabyte Aorus B450 Aorus M motherboard allows you to upgrade the 2600 up to something like a 5600, 5600X, or even a 5700X if you wanted to. There's also 2 extra RAM slots to upgrade to 32GB, and i'd probably add some more storage along the way as well. Keep in mind that this motherboard only has 1 M.2 port on there, so you'll either need to completely swap out the NVMe drive that's in there, or add a 2.5" SATA SSD for more storage.
---
Conclusion
I promise the Friday Feature series isn't turning into a sponsored segment, this seller just continues to deliver really aesthetic and high price to performance builds so I need to show the love. Be sure to check out their page for more options as I'm sure some juicy builds are coming after this one.
Note: This post may contain affiliate links that earn us a small commission at no extra charge to you. As an Amazon Associate, we earn from qualifying purchases.