BRB, Going to Copy This Build ASAP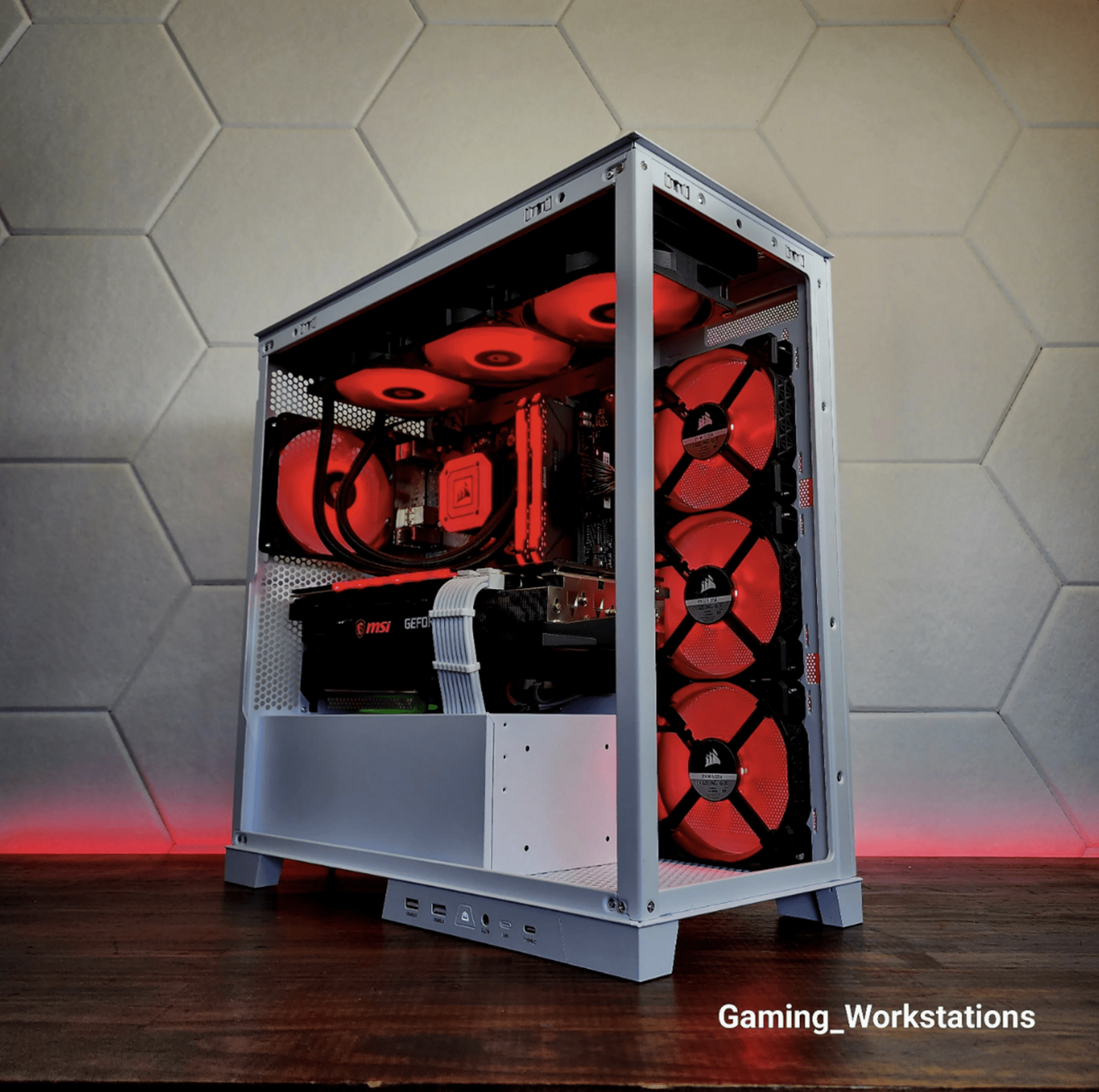 Wow, now this is the type of gaming PC prebuilt that I personally draw inspiration from and immediately want to replicate it for myself. Not only is this one of the best price to performance ~$1000 builds on Jawa right now, but it's also one of the cleanest looking builds I've ever seen. I'm in love with so many things about this, so let's take a closer look.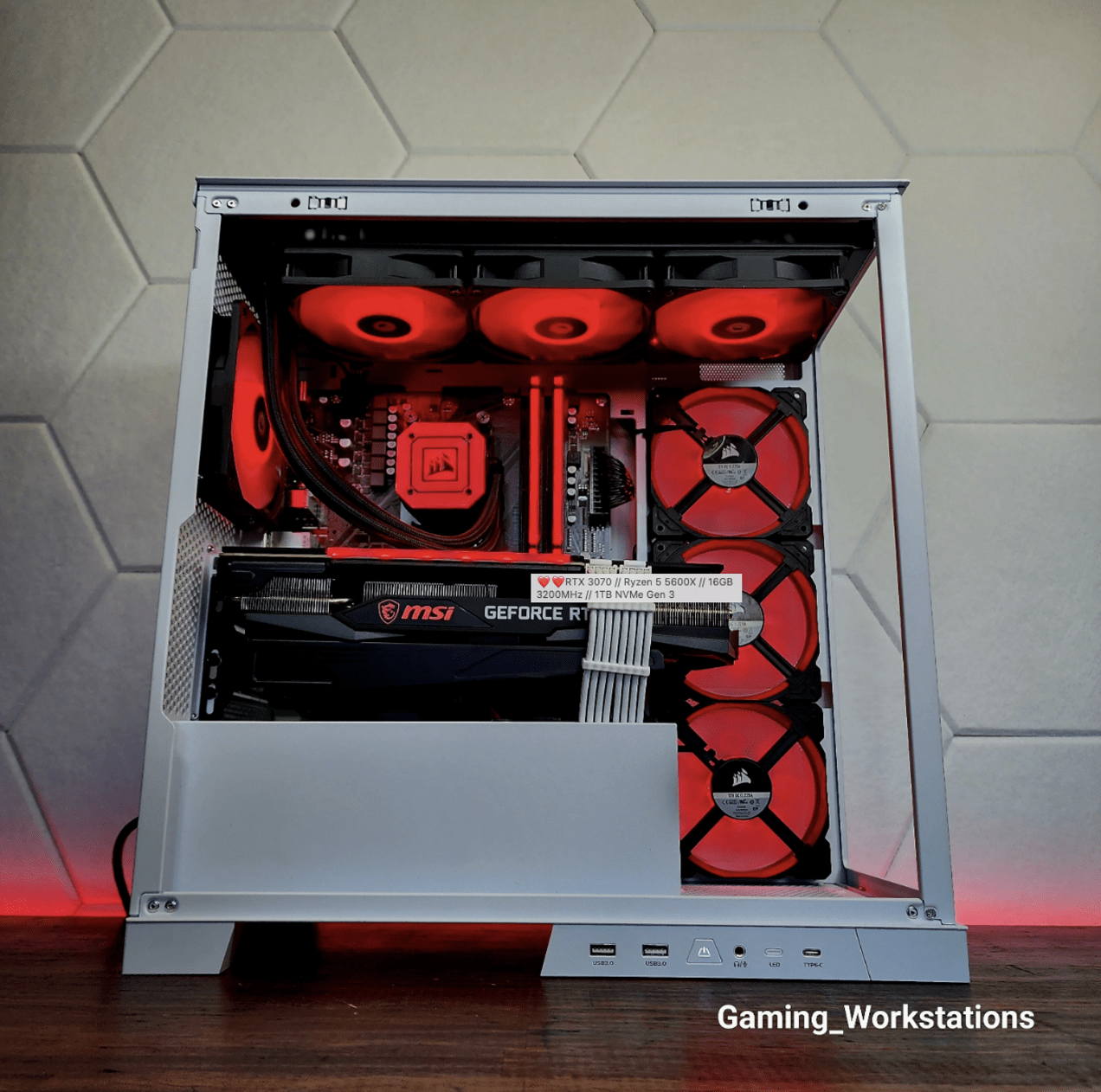 ---
Favorite Features
Aesthetics - Let's hold off on the performance just for now, and truly appreciate the artwork here. I love how the seller decided to set every single RGB light to red, because it contrasts perfectly with the rest of the white and black components. All of these Corsair fans and the AIO look so amazing inside the SAMA AR01 case, this is just a masterpiece.
Performance Combo - The performance with the CPU and GPU combo is just as impressive as well. The Ryzen 5 5600X and RTX 3070 is a top tier choice for 1440p gaming and should last for several years. The 5600X is also nicely cooled by a Corsair H150 Elite Cappellix AIO, and I love the specific MSI Gaming X Trio model of the GPU. Great components.
Sama AR01-RGB-W - I'm not sure how this case slipped under my radar, but after seeing this build I'm definitely going to order one for myself because this is stunning. I'm in awe of the front and side tempered glass and also the super unique shape of the PSU basement. Instead of using the 4 included RGB fans that the case comes with, the seller decided to match all of them with Corsair fans so there will be zero issues keeping the temperatures nice and low inside this gaming PC.
---
Price to Performance Value
The competition of the RTX 3070 gaming PC prebuilt market is something that I've been concentrating a lot on. With the price of RTX 3000 series cards going down (especially used models) the value of prebuilts with them is increasing rapidly. There's a ton of options available on Jawa right now with a 3070, and I'm only seeing 3 builds that are cheaper than the one we're looking at today. Gaming Workstations and Services has this build competing against one of his newer listings with an Intel i5 12400F, but personally I think our featured build here takes the top spot as the best value.
---
First Upgrades
This gaming PC prebuilt is in tip top shape and there's no glaring issues that need addressed anytime soon. Because the PC components are so balanced, the next logical upgrade would simply be boosting the RAM from 16GB to 32GB, but that's not even necessary if the buyer is strictly focused on gaming. There's a small upgrade path available in the CPU department, but this is one of those builds where the buyer can simply enjoy the purchase without having to worry about upgrades for a few years.
---
Conclusion
Again, this build is so stunning that I want to create my own version of it right away. (I have the Newegg page for the Sama case pulled up on my 2nd monitor) The seller Gaming Workstations & Services continues to inspire fellow PC flippers, and this build certainly warrants the recognition whether you're a buyer or a seller.
Note: This post may contain affiliate links that earn us a small commission at no extra charge to you. As an Amazon Associate, we earn from qualifying purchases.