Introducing the ultimate affordable gaming experience, this is the Ryzen 5 3600 + RTX 3060 White Gaming PC and also the very first sale posting from KSystems. With the latest Nvidia RTX 3060 graphics card, this PC is capable of delivering stunning visuals and smooth gameplay, no matter how demanding the game. The powerful and still relevant Ryzen 5 3600 CPU and 16 GB of RAM provide lightning-fast performance, allowing you to run multiple programs and play the latest games. The sleek white design of the PC case will look great in any setup, and it's certainly worth diving into a bit more.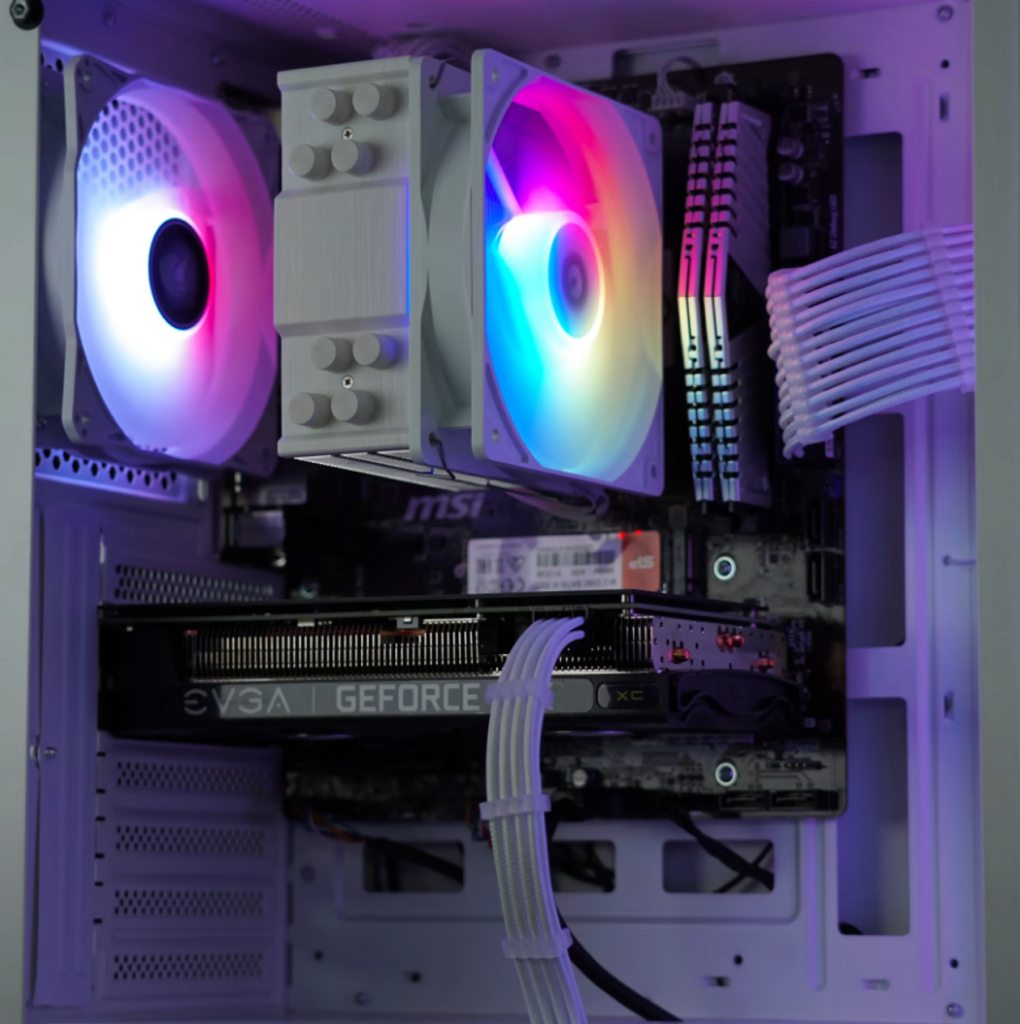 ---
Favorite Features
RTX 3060 on a Budget – Depending on who you ask, an $830 gaming PC is considered "budget" by a lot of people. Being able to pack in an RTX 3060 into a "budget" gaming PC is an amazing feat and it's an incredible value for a first time PC gamer. The RTX 3060 can handle literally any game in 1080p, and it can reach into 1440p for a lot of titles as well.
Sama Z4 White Steel – This is a great case option that I recommend for a lot of PC sellers on the Jawa platform as it usually comes in at a great price for what you're getting. This full ATX and all-white design looks pretty clean, has some solid airflow in the front panel, and comes with 4 preinstalled RGB fans. It matches perfectly with the other white components in the build and don't be afraid to install a vinyl strip on the power supply because of the window in the PSU basement
KSystem's Potential – Honestly this has less to do with this PC specifically, but I have a feeling based on this post that we are going to see a lot from KSystem's in the near future. The photography skills are absolutely top notch, and the build quality matches a similar attention to detail style of focus. I'm hoping to see another post ASAP!
---
Price to Performance Value
This is the absolute cheapest gaming PC on Jawa right now that has an RTX 3060 and because it's such a popular graphics card, I have a feeling this one won't last on the market for too much longer. The Ryzen 5 3600 is indeed a couple generations old at this point, but it still pairs perfectly with the 3060 and there's no bottleneck issue happening here.
---
First Upgrades
The very first thing I would upgrade is the power supply. The EVGA W1 is one of the worst rated power supplies on the market and honestly you just don't like to see them paired with any gaming PC over $300 or even at all. It's not going to explode on the first day you get it, but pairing a W1 with an RTX 3060 is doing a huge disservice to the GPU and I would spend the $50-$70 to get a proper Tier A or Tier B unit and recycle that W1.
---
Conclusion
In conclusion, the Ryzen 5 3600 + RTX 3060 White Gaming PC is an excellent choice for those who want a powerful and stylish gaming PC without breaking the bank. With the latest Nvidia RTX 3060 graphics card, a powerful Ryzen 5 3600 CPU, and 16GB of RAM, this PC can handle any game you throw at it. The sleek white design of the PC case adds a touch of class to any setup. KSystems is an up-and-coming seller that shows promise with this offering. Be sure to upgrade the power supply for the best long-term gaming experience. Don't miss out on this incredible value!
Note: This post may contain affiliate links that earn us a small commission at no extra charge to you. As an Amazon Associate, we earn from qualifying purchases.