Today's featured build from JaysPCVault is what I'm calling the "Wake Up Call" because I still haven't wrapped my mind around this much performance for under $1000 yet. It's incredible to see that sellers like this are pricing RTX 3070 builds this low and the PC building market is really fun right now. Let's take a closer look at this one…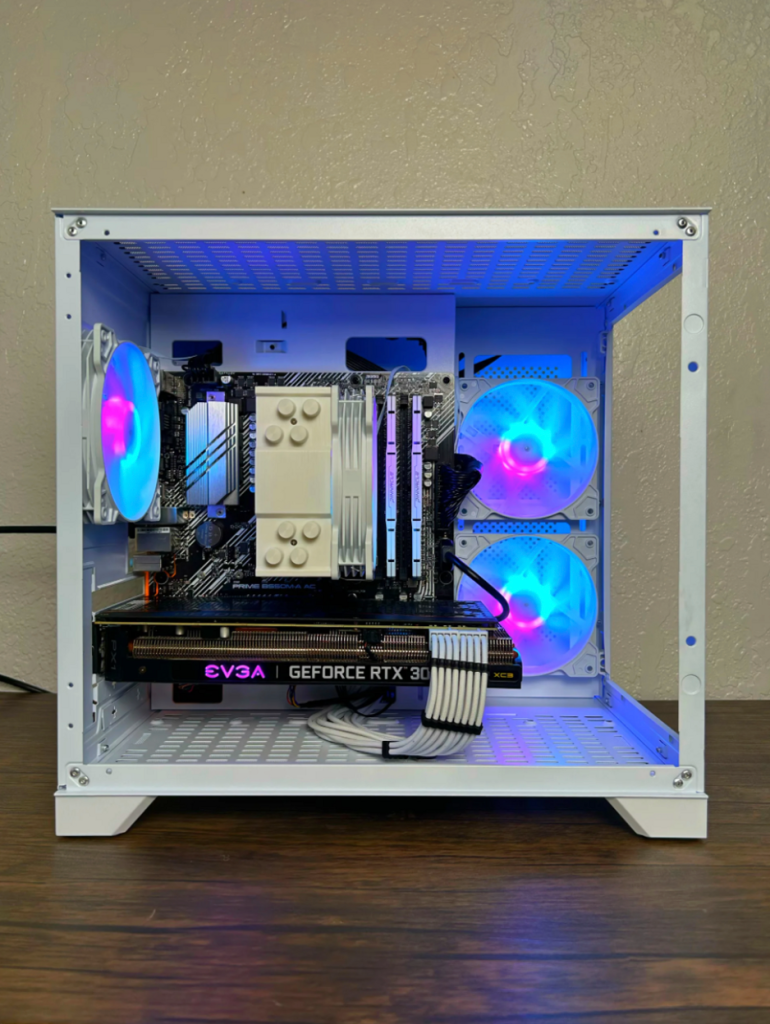 ---
Favorite Features
RTX 3070 – The EVGA RTX 3070 XC3 that's inside this build is a 1440p gaming monster and can provide a really solid playing experience. Combined with the Ryzen 5 5600X, this CPU and GPU combo will tear through literally any game in 1440p, and you won't need to upgrade this for years to come!

DIYPC-ARGB-Q3 Case – If you've been paying attention to the PC building market lately, then this case is definitely on your radar already. Now I'll admit, almost every case manufacturer has created some sort of Lian Li O11 knockoff at this point, but this one from DIYPC is super attractive to builders. The case itself only costs $60, but it also comes with a super clean and minimal look, the signature front glass panel, and 3 preinstalled RGB fans. This case makes the build look more expensive than what it is, and I'm personally using it in a ton of my builds lately.

Upgradeability – Although certainly not required anytime soon, this build is setup for someone that does indeed want to upgrade later on down the line. The Tier B 700W power supply will allow you to upgrade the GPU to something more powerful, and the ASUS Prime B550M motherboard allows for some CPU upgradeability as well.
---
Price to Performance Value
Incredible value here. Like I said, it's a wake-up call. I was surprised to see there's another sub $1000 RTX 3070 build available from PC Lab LLC, both of these have some wild price to performance value. This system is a very capable 1440p gaming machine for an amazing price. For reference, most manufacturers are still selling their 3070 builds for around the $1500-$2000 range, big yikes.
---
First Upgrades
Like I said, you have a lot of options here, but none of them are necessary right off the bat. Over the next 1-2 years I'd probably recommend upgrading to 32GB of RAM, especially if you have any streaming aspirations, and then anything else would just come down to personal preference. The CPU and GPU both have room to upgrade, and you could also add another NVMe drive in there if you needed more storage.
---
Conclusion
If you're in the market for a smaller ITX based system in the mid ranged 1440p level of performance and budget, here's your build! Commenter's PC has this build completely dialed in for both performance and aesthetics, and this PC will provide someone with several years of some high quality gaming action.
Note: This post may contain affiliate links that earn us a small commission at no extra charge to you. As an Amazon Associate, we earn from qualifying purchases.