Named the "Sweet 16," this Ryzen 5 1600 and GTX 1660 Super build just got posted to Jawa and this is a pretty solid package/gift for just $500. If someone is looking to jump into the world of PC gaming for the first time, and they're on a strict budget, then this build could certainly be a sweet option for them!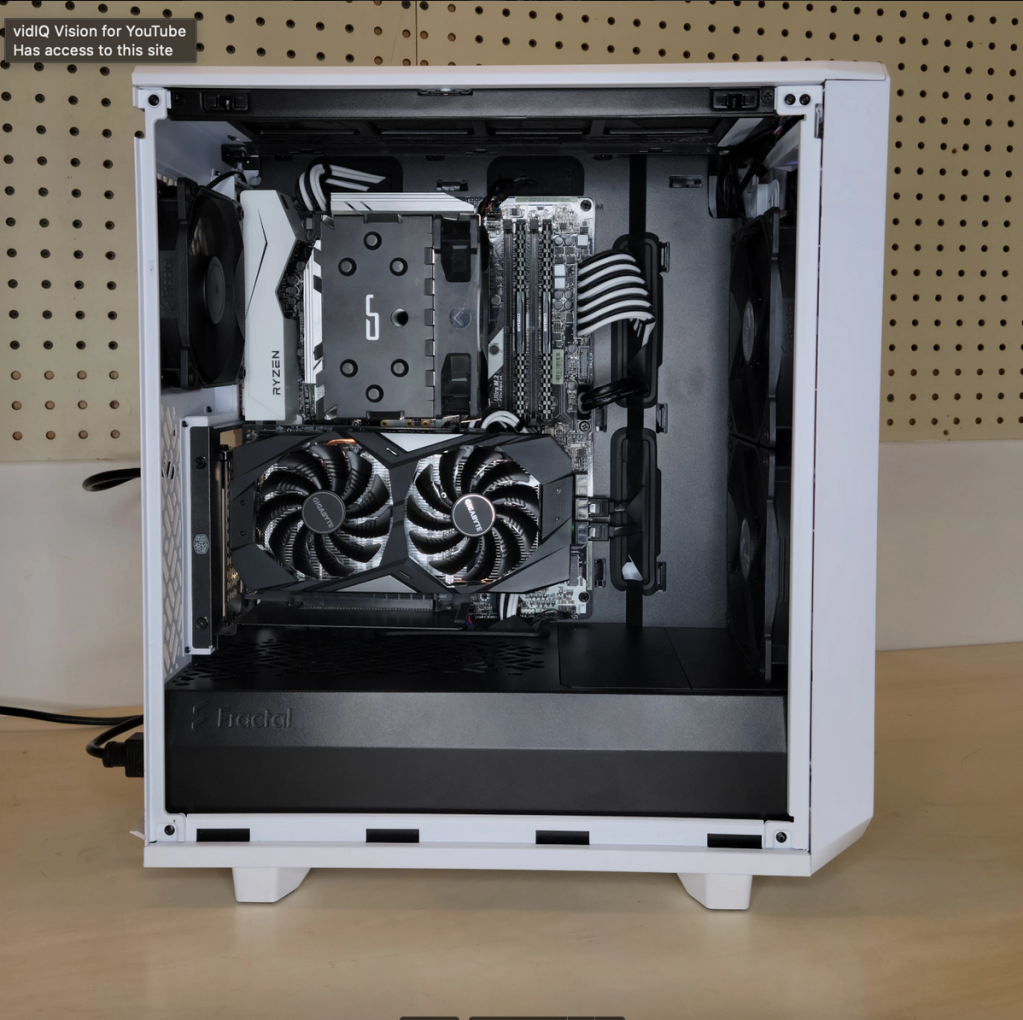 ---
Favorite Features
New Seller – As stated in the posting, this is the first ever PC build listing from WLNGTN and I think this is a pretty hot start. I love how we continue to see new PC builders join our community and it's even better when they focus on affordable aesthetic builds like this one! Welcome to the platform WLNGTN!
Sweet 16 Combo – Outside of the witty title, this is indeed a sweet combination as the Ryzen 5 1600 and GTX 1660 Super is a great pairing for budget 1080p gaming. You'll still be able to play literally any title you throw at this build, barring you tweak the settings towards 1080p Low to Medium for the harder to run titles.
EVGA SuperNova G2 PSU – Wow, now this is an unusual installment but certainly a welcomed one. This power supply is rated Tier A on the PSU Tier List and is one of the best options available on the market. In this budget $500 price range you'll typically see much less reliable units, so it's great to see this one here. You'll be able to upgrade this PC build several performance generations while continuing to use this power supply, as long as 650W is enough for what you're building with!
---
Price to Performance Value
There's not much valid competition in the sub $500 category, except for here on Jawa. Obviously bigger manufacturers don't go anywhere near this price range, so a build like this is really only competing with the rest of our platform. I took a look at other $475-$525 options that are listed, and boy do we have some competition right now. I won't go as far to say that today's featured build is the absolute best option, but it's definitely up there competing with them.
---
First Upgrades
There's actually no single weak point in this build as it's incredibly well balanced for a $500 package. There's 1TB of total storage, the aesthetics and airflow are dialed in, and the CPU and GPU combo is paired perfectly. However, one trick up my sleeve would be to recommend using the 2nd available USB 3.0 header on the motherboard for a USB C adapter like this one. The posting specifically says that the USB C port on the case doesn't work because the motherboard doesn't have a native header, but you can easily solve this issue with a $10 adapter!
---
Conclusion
Affordable aesthetics are definitely my preference, and here's yet another build that fits the bill. I'm super excited to see more and more sellers post ultra budget gaming PCs like this, and I hope they see some early success on our platform!
Note: This post may contain affiliate links that earn us a small commission at no extra charge to you. As an Amazon Associate, we earn from qualifying purchases.